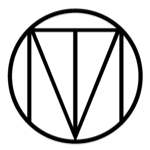 Tania Morrow
---
Senior UX Designer, living in North Texas, working for a nationwide lead-gen company. Have a background in graphic design and marketing, and specialize in UX/UI design, branding and conversion optimization strategy.

My passion goes beyond good design; I am interested in the user's thought process, behavioral patterns and positioning a brand so it stands out. I have a thirst for keeping up-to-date with all relevant design standards, trends and learning new techniques.

If you would like to know more about me, my work or if you'd like to offer two free round-trip tickets to Bora Bora, feel free to contact me!

You can also follow me on LinkedIn, Twitter or Instagram. Look forward to hearing from you.